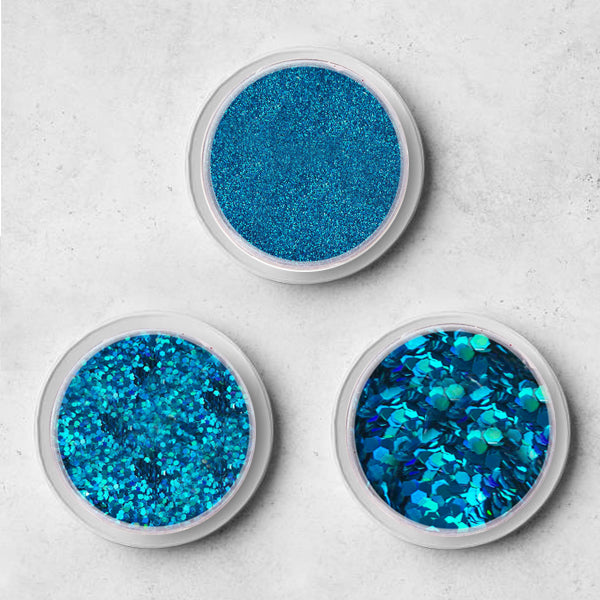 A dazzling choice of vibrant colours designed to complement any craft!
Not all glitters are created equally, our high-grade quality glitter is suitable to be used on a wide variety of applications, from paper crafts to textiles (including leather). 
For those who like to heat & shine, our glitters are also heat resistant making them safe for use on wax and resin, please see each type of glitter for maximum temperature.

Iridescent Glitter: Not all is as it seems with our striking iridescent glitter flakes, you see pink, I see green and we would both be right! The multi-coloured effects are influenced by the surface colour you apply it to, creating a unique dazzle of luminous colours. Heat resistant to 130°C
Holographic Glitter: Each sheet is designed with a series of tiny embossed patterns to ensure that the individual glitter flake reflects different colours of light in different directions resulting in an irresistible rainbow colour dance. Heat resistant to 180°C
Metallic Glitter:  A strong metallic lustre with a mirror like finish that sparkles oh so bright! From earths most precious elements to the ultimate in fantasy colours, we really do have you covered! Heat resistant to 180°C